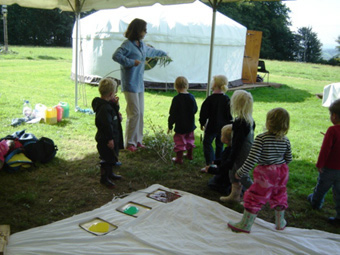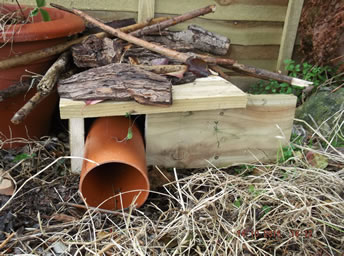 Learning in outdoors is a very special experience and one that certainly helps promote the 4 key skills that today's children will need in tomorrow's world.
Problem solving;
Creative thinking;
Risk taking (in a controlled environment);
Self-confidence
Our Forest Fun does all of this in our fabulous grounds in the middle of stunning East Devon countryside.
Our Forest Fun sessions are designed for children to develop:
independence,
self awareness,
self regulation,
fine & gross motor skills,
self motivation,
empathy,
good social and communication skills,
a positive mental attitude,
self-esteem
and confidence.
A Shared Experience
The Forest Fun sessions are about sharing our skills and experiences. Everyone involved is both a teacher and learner and we all help each other to achieve our goals as well as having a great deal of fun in the process.
By contributing their own ideas, expertise and enthusiasm, parents are very much a part of this team. They are an extra pair of eyes, ears and hands; giving children experiences outdoors from their own life experiences.
As well as enhancing many areas of the core curriculum, the Forest Fun supplies many other bushcraft related activities including…
Wood Carving,
Pencil Making,
Shelter Building,
Open fire cooking,
Fire Building,
Studies of habitats,
Plant & animal identification,
Rope tying,
Sculpture making